As with many producers, inevitably some products do not pass quality control. Little Pomona had a few containers with cider that, during fermentation, nature chose to take down an unexpected path or that were surplus from a separate blended product. This is where we come in to offer our expertise and knowledge to turn these ferments into high end spirits.
Discover how we worked with Little Pomona to develop 5 exceptional products.
Background
Little Pomona, run by James and Susanna, create incredible ciders in Herefordshire. Inspired by the tastes and vision of notable producers, their quest is to work with the best possible fruit using natural fermentation methods. The resulting ciders and perries are packed with complex flavours, competing with the wine industry on purity of variety expression and depth of flavour.
However, this natural approach can occasionally throw a spanner in the works.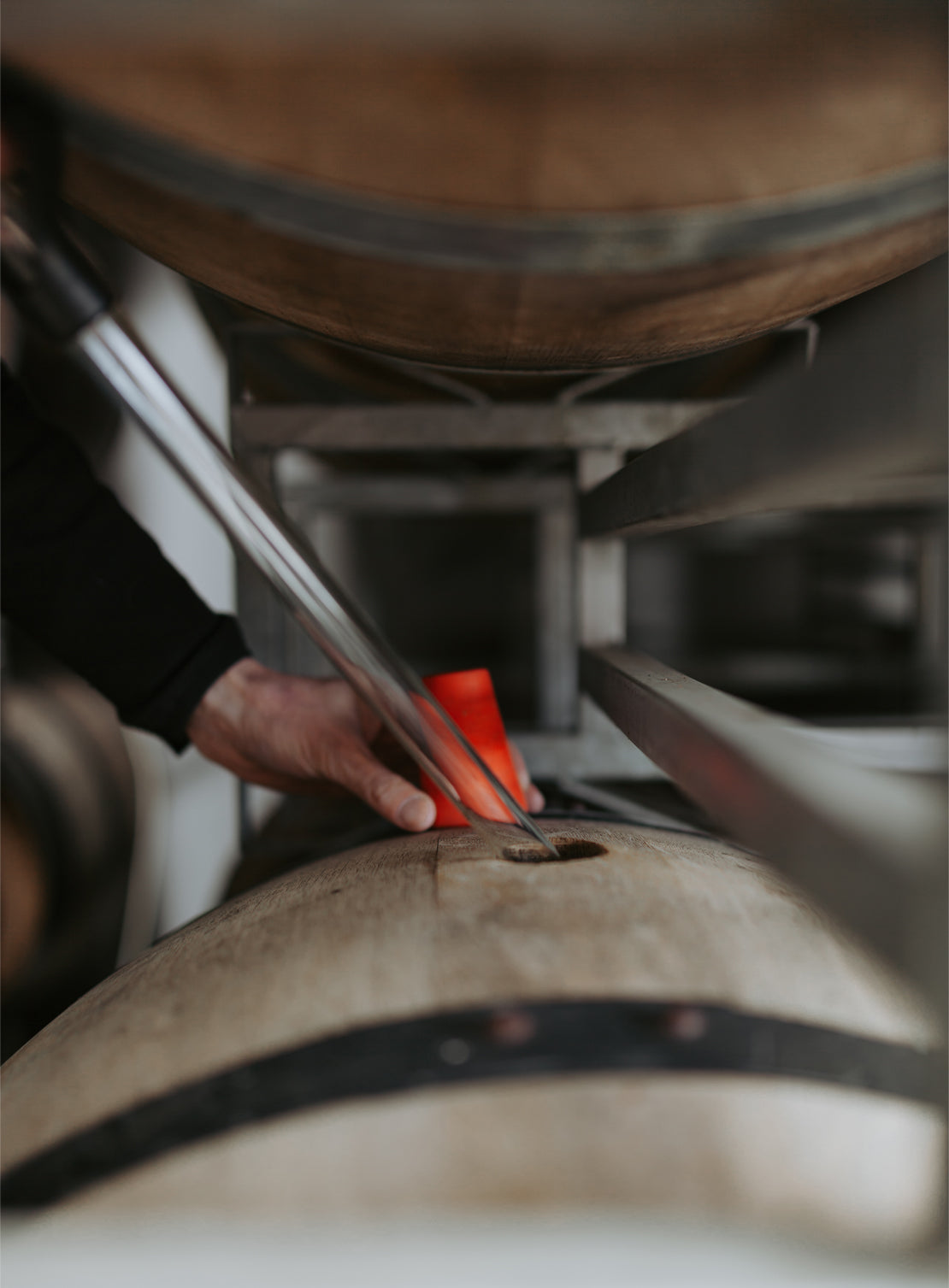 The Problem
Little Pomona had a few containers with cider and perry where, during fermentation, nature chose to take them down an unexpected path. They also had some surplus from a separate blended product. This takes up valuable space in the warehouse and as time progresses, oxidises and turns into vinegar.
Rather than pouring their fine fruit, invested money, time and effort down the drain, they decided to get in touch with a contract distiller.
Products to be Distilled
The varieties of cider and perry we processed into spirits, and their original 'faults', were:
Bittersweet Blend: little too much brettanomyces.
Bittersharp Blend: as staunch perfectionists, this just wasn't particularly exciting and surplus to requirement.
Perry 1: unexpectedly milky in colour.
Perry 2: overly acidic and tannic without a home in any of the blends.
Kingston Black: small amount of volatile acidity that didn't fit their desired flavour profile.
How We Helped
Little Pomona chose to work with us on the basis of our extensive fruit knowledge, and understanding of how to use distillation to isolate and remove unwanted flavours to bring out the true character of the fruit. We assessed any faults and, using our state of the art equipment, created a plan to create outstanding spirits.
Working together, we conducted sensory analysis of the liquid and identified 10,000L that was suitable for distillation. This was across a variety of 5 different ciders and perries. They were distilled separately and then moved to inert vessels.
Final Products
The final products we produced for Little Pomona, from 10,000L of cider and perry, were 5 unique eaux de vie.
1. Bittersweet Blend Spirit
2. Bittersharp Blend Spirit
3. Perry 1 Spirit
4. Perry 2 Spirit
5. Kingston Black Spirit
These are now ready to be returned to Little Pomona in inert vessels, where they could be used in the making of brandy, aperitifs, gins, pommeau, or terroir-focussed eaux de vie.
Get in touch to discuss your contract distilling project