Specialists in Contract Distilling
Our contract distilling projects are priced individually depending on type of spirit, complexity of the project and volume. We can create your spirit to recipe, and also offer full bottling, labelling and storage services for your products.
Our product design, production and bottling capabilities include vodka, gin, fruit spirits, rum, liqueurs, vermouth, whiskey, and many more, with a minimum run of 600 bottles.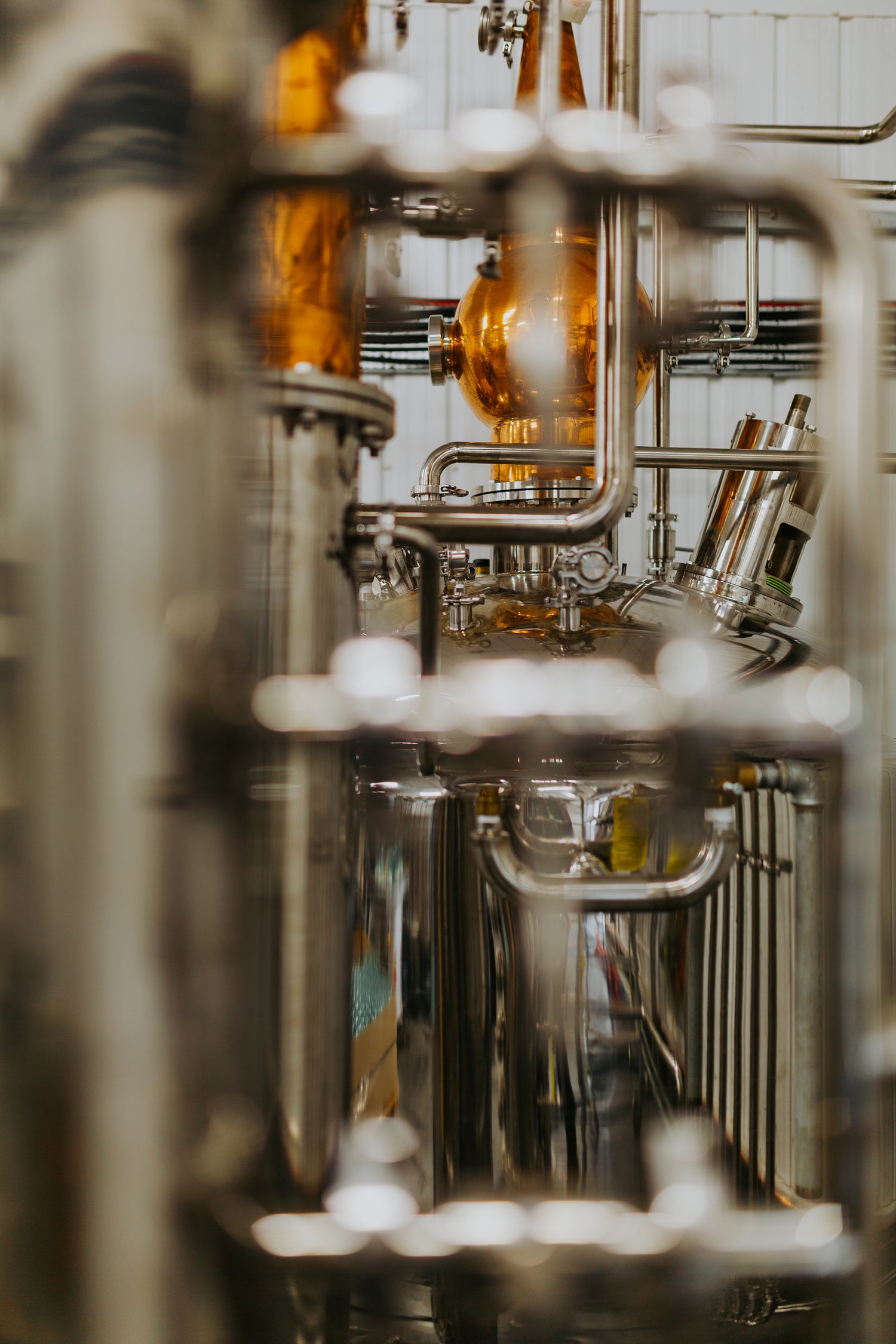 Pricing & Minimum Order Volumes
Contract Bottling Costs: from £1.00 per bottle.
Blending Costs: from £0.50 per litre.
Distilling of your Ferment: from £1.00 per litre into the still.
Full Service Bottled: from £4.00 per bottle.
Full Service Per Litre: from £5.00 per litre.
Small Batch Distilling: minimum order 600 bottles.
Large Volume Distilling: we have a monthly capacity of around 30,000+ bottles.
To get a quote for your contract distilling project, send us a message with details of your project and we'll get back to you shortly.
Get a quote
Our Services
Full Bespoke Contract Distilling Service

We design and create your bespoke spirit recipe together, and as part of our full bespoke package we then distill, bottle and label this for you, ready for market.

Bottling & Labelling Services

We offer in-house bottling and labelling services either for spirit you already have, or as part of our contract distilling package. Our capacity is around 1500 bottles per day.

'To Recipe' Spirits Distilling

Following your own recipe, we quality control, adjust for highest quality, and distil your requested volume of spirit.
Starting from £5.00 per litre.